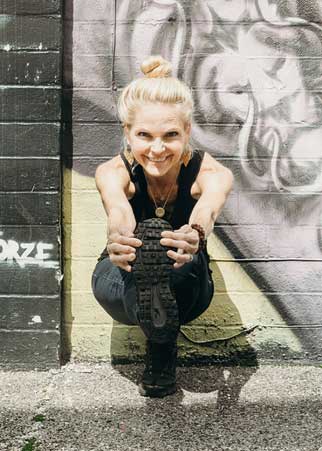 Unravel and Unwind Workshop with Tymi Howard
Join 'Unravel and Unwind,' a 15 hour Yoga Curriculum designed and taught by Tymi Howard, an International Yoga Teacher, Certified Holistic Health Coach founder of Guruv Yoga Studios in the United States and creator of Manifest Yoga International.
In this three-day workshop, you will unravel and unwind your entire body through the artistic fusion of Vinyasa Flow, Yin Yoga, Myofascial Release, and Yoga Nidra — a complete system that leaves the body and mind feeling balanced, spacious, and free.
Beginning at our very connection to the earth, the feet, we work our way up the body, systematically targeting major joints and muscle groups and opening those "stuck" areas to discover newfound spaciousness. Learn simple techniques to experience deep myofascial release, and then effortlessly flow into and out of a vinyasa practice, building some heat and engaging the muscles. Wind it all down with blissful Yin Yoga and yoga nidra to target the complete fascial and neurological systems.
NOTE: This program qualifies for Yoga Alliance CE credits.