We believe in the Quality of the Practice.
Yoga teachers represent an ancient and sacred tradition.
And that is why we felt the need to create a new organization whose members will have the reputation throughout our state of truly "living their yoga" and practicing with grace and integrity.
With this in mind, we created a new Florida Yoga Teachers Association Statement of Ethics which all of our members should acknowledge when joining or renewing. Please take a moment to read our Statement of Ethics by clicking the link above.
We began as Suncoast Yoga Teachers Association in 1983.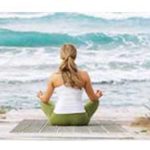 A small and dedicated group of yogis and yoginis wanted to promote and improve the quality of Yoga being taught in the Tampa Bay area and to reach out to students seeking teachers.
Over the years, SYTA developed a rich history of teachers sharing their various styles of teaching with each other and later hosting internationally known master teachers in the Tampa Bay area. Our semi-annual weekend workshops gave our members and the community access to the best yoga education without the need to travel very far from Tampa Bay.
Florida Yoga Teachers Association is Growing!
As we continue to grow and evolve, we realize that we have many members throughout the state, so in 2017, we formally changed our name to Florida Yoga Teachers Association. As we expand even more, we are imagining new events- such as an annual statewide conference in the future.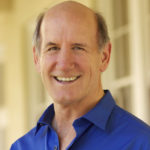 Richard Miller
Founder of iRest Yoga Nidra Meditation www.irest.us
It is with great enthusiasm that I celebrate the change in mission and vision of the newly named Florida Yoga Teachers Association, formerly the Suncoast Yoga Teachers Association. I have delighted in being hosted for workshops by SYTA since the early 1980's, and have treasured the interactions I've had over the years with everyone I've met. I look forward to continuing my heartfelt support in the coming years of all things FYTA, and will be referring yoga teachers and students to FYTA, as I've done in the past to SYTA. May your new name continue to grow and blossom the yogic teachings throughout Florida and beyond. With joy in your journey…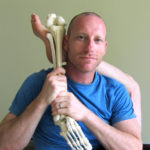 David Keil
Founder of Yoganatomy yoganatomy.com
I truly enjoyed presenting to the teachers that are part of the new Florida Yoga Teachers Association. I could feel the commitment toward the importance of continuing education and higher standards of ethics from the teachers and the level of questions asked throughout the workshop. This higher level of commitment is essential as yoga continues to push into the mainstream of our society. I wish nothing but continued success to all of the members of the Florida Yoga Teachers Association and the organization itself.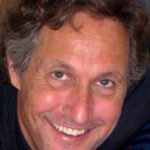 Roger Cole, PhD
Certified Iyengar yoga teacher
See his featured videos:
"It's been a real pleasure to teach workshops for SYTA over the years. The association does a great job organizing them, the students are enthusiastic and eager to learn, and everyone has been welcoming and hospitable. Always a positive experience."
---