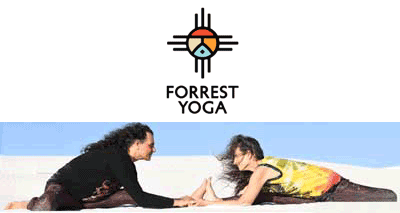 Forrest Yoga Workshop with Ana Forrest and Jose Calarco
FORREST YOGA CANCELLED AS A PRECAUTION AGAINST THE CORONAVIRUS
Forrest Yoga is a powerfully physical, internally-focused practice that emphasizes how to carry a transformative experience off the mat and into daily life.
Fri – Sun, March 27 – March 29, 2020.
Choose from the Following Sessions:*
CELEBRATE YOUR PRACTICE:
Reconnect to your energy and delight in your strength. Bring healing and inspiration into your personal practice.
BUILDING THE WARRIOR HEART:
Learn the magic of heart-opening asanas. Open your core, which gives your heart support and counsel of your other primary chakras.
CEREMONY AND MUSIC HEALING:
We often live in a way that entraps our Spirit and confines it to a small space within our body. Experience Forrest Yoga meditation exercises, chants, music healing, and a dharma talk to create a safe space for your Spirit to live more freely and fully in your body.
FREE YOUR SPINE:
Learn to do your practice with a quality of attention that frees your spine, frees energy and strengthens your mindfulness. Learn how to warm up and warm down properly for the apex poses to stay injury free.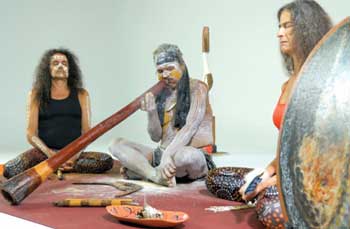 *Each workshop begins with a short, yet special Ceremony of song, invocation and smoke blessing. Ana and Medicine Man, Jose Calarco set the intent for the practice and honor the ancestors and custodians of our sacred land.
For more information about Forrest Yoga, visit forrestyoga.com
FORREST YOGA CANCELLED AS A PRECAUTION AGAINST THE CORONAVIRUS