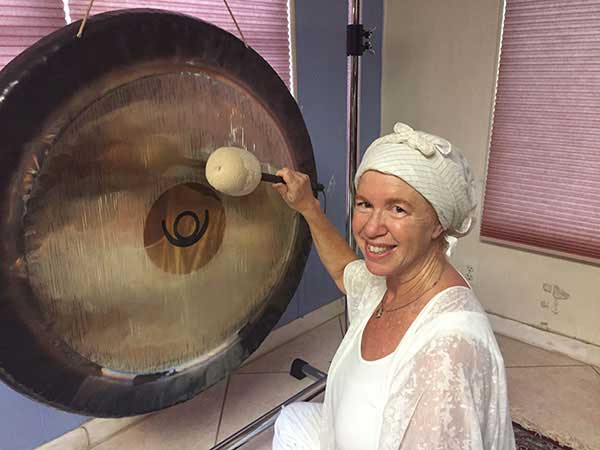 Psycho Gong Yoga is Open
May 18, 2020 @ 8:00 am
-
July 18, 2020 @ 5:00 pm
I am happy to inform you that Psycho Gong Yoga will be reopening on Monday, May 18th.
I cleaned and disinfected the studio and have taped off 8 foot square spaces. I am implementing new standards for the studio until further notice. I will continue to monitor the CDC and FL guidelines concerning safety practices.
SAFE STUDIO STANDARDS
Practice Distance
• Use the mat markers to place your mat in class and stay within your 8'x8′ taped out space.
• Limit your time in the studio to 15 min. before and after class.
• Class capacity is no more than 5 people.
• Stay 6 feet apart consider wearing a mask if you cannot maintain 6 foot distance.
• Cough or sneeze into a tissue then throw it away or use upper sleeve if a tissue is not available, refrain from touching your mouth, nose and eyes.
Practice Contact Free
• Bring your own mat and props.
• Water and mats are available but I recommend bringing your own. Please disinfect mat after use.
• Disinfecting wipes are available.
Practice Clean
• I will disinfect each 8'x8′ space and all high touch surfaces before and after each class.
• I will continue to deep clean the studio weekly.
• Wash your hands with soap and water or hand sanitizer for 20 seconds when you come into the studio and after using the restroom.
CHECK IN WITH YOURSELF
• If you aren't feeling well, have a cough, fever, shortness of breath, or other symptoms of COVID-19, please don't attend class for your wellbeing and that of your teachers and fellow yogis.
• If you have tested positive for for COVID-19 or have been in close contact with someone who has, I ask that you not come to the studio for 14 days or until you've tested negative.
• I am so grateful for your help in keeping yourself and this community safe!
I am changing the class schedule to allow for extra cleaning time. There will be an hour between classes.
THE NEW SCHEDULE IS:
Monday, Wednesday, Friday:
Kundalini Yoga
10:30 am – 11:30 am
Tuesday and Thursday:
Kundalini Yoga
4:00 pm – 5:00 pm
Gong Relaxation/Meditation
6:00 pm – 7:00 pm
For the rest of this month (May) I will be teaching kriyas (exercise sets), pranayamas (breathwork), and meditations selected to boost your immune system so you can remain healthy.
Namaste,
Joti Nam