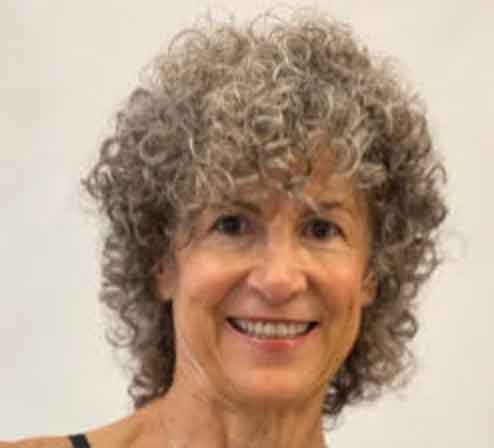 Desiree Rumbaugh returns to St. Petersburg for her second visit to offer her latest innovative ideas about the great practice of Hatha Yoga. With 35 years of experience, having taught all over the world, Desiree is constantly studying and learning from her students as well as teachers, physical therapists and weight trainers. Her background in Iyengar and Anusara yoga have given her a strong foundation in alignment-based Yoga. With all the new technology available in movement education, her curiosity continues to drive her passion. Strength and breath must be the basis of flexibility in order for it to be sustainable, so expect to learn more about this concept in these weekend classes. Author of "Fearless After Fifty: How To Thrive with Grace, Grit and Yoga", creator of the DVD series "Yoga to the Rescue" and the PBS special "The Transformational Power of Yoga", Desiree has much to offer students and teachers of all ages and levels of experience, including beginners. For more information, please visit www.desireerumbaugh.com
Fees:
Entire Weekend $200.00
Entire Weekend (FYTA Members) $185.00
Individual Sessions: $65 each
FYTA members may pay a $50 deposit to hold your space with the balance due on March 1, 2022.
BACK TO WORKSHOP OVERVIEW PAGE
ACCOMMODATIONS:
For out of town guests (and locals who want a nice weekend away), FYTA recommends the lovely, newly renovated Crystal Bay Hotel, which is only a few blocks away from the Garden Club. They have offered our workshop participants a special rate for the weekend of the workshop.
View the hotel at www.crystalbayhotel.com. For special
FYTA pricing, call Kathy Weed at (727) 317-2806.
PDF HANDOUT:
For more information, including Session Information, Hotel Accommodations and lots more details,
Please Download the PDF Handout: